OH HEY, STUDENT OF THE MONTH-ERS!
"Yoga found me over 20 years ago during my gym rat days. By the end of my first class I knew I was hooked on the asana practise. I had a wonderful mentor during those early years who introduced me to the Eight Limbs of Yoga. Since then I have been very fortunate to have studied those intertwined limbs with living legend Guru's and world class Master Teachers. It's been great fun. It's also been a lot of traveling and commuting.
For many years I have longed for a solid local yoga community to belong to. I heard about The Yoga Roots from Shannon's student who started his study with her when she taught out of her garage. He offered me a free pass to Shannon's class and afterwards I remember , totally out of character for me, saying "Hell Ya!" The Yoga Roots sweaty mess asana classes are every bit as challenging for me as the more advanced classes I'd been traveling into Santa Monica and Los Angeles for weekly.
I've been practicing at The Yoga Roots for a few years now and recently completely opened my spirit up to be immersed in this beautiful yoga family community we continue to create together. It feels really good. I love practicing and sharing our communal joy on our mats with you guys. I am so grateful to and proud of Shannon. Our fearless leader. I know we all count on her as much as she counts on us.
On our mats we support each other, cheer for each other. We are kind to each other. We lift each other up. I am so grateful for this dear friends. What if we take the lessons we learn about ourselves while on our mats along with the light that shines inside of us out into our daily lives and out into humanity? What if we ALWAYS lifted each other up?"
"In June 2015 I was about to retire from my long career in the UCLA Library system. First on my post-retirement list was to find a local yoga studio. A few months earlier I had read an article about Shannon and The Yoga Roots in the AV Press. Mmmm, this sounds great… I'll have to check them out!
Three years later, here we are and I am so happy to have found TYR!
I was a true novice when I arrived, but Shannon immediately put me at ease and all the instructors have been supportive and encouraging. For me personally, yoga has improved both my mental and physical well-being. As my breathing technique improved, stress levels went down and I became less "reactive" to the bumps and obstacles in everyday life.
Starting with slow flow and then moving up to heated power flow, I am stronger and more flexible than I could ever have imagined on Day One. The practice definitely helps to reduce the pain of arthritis in my hip, and my confidence grows with each successful inversion move. And of course, being among classmates inspires me to try harder and smile with each crazy new move you all push my way. Any day in yoga class is a good day!"
"I first found yoga 11 years ago when I was living on the East Coast. I began practicing at a Baptiste studio and was immediately hooked. When I moved back home to California several years ago, I missed having a regular practice. Then a couple of years ago, a friend told me about The Yoga Roots and said the studio had just gotten its Baptiste Affiliation. From my first visit to the studio, I absolutely loved the space, the staff, and the vibe. It's a space to grow and play and not at all about competition. So different from some of the other yoga experiences I'd had.
It's a struggle to find as much time as I want to get to my mat, but I managed to complete my first 30-Day challenge earlier this year. Even before the end, I could see such a difference in my practice and abilities and felt stronger than ever before. More than anything, I loved how all the instructors and other participants in the challenge were there to motivate me and help me hold myself accountable. The sense of community I feel at The Yoga Roots was something that I always felt was missing from my other studios."
"I have been with the Yoga Roots since 2011, and I cannot begin to describe how elated I feel to see the tremendous growth of this studio. I remember starting with the Yoga Roots after seeing an online posting, and at that time, I was testing out a few different places. Not expecting much, I went to the class which was held at Shannon's garage at that time, and I remember coming out feeling very satisfied with the excises, meditation, and the overall ambiance. It felt right: I was able to disregard the hustle and bustle of taking care of two kids, the stress of work, and my worries from my personal life for those 60 minutes with Shannon.
And thus, I have stuck with the Yoga Roots ever since. To this day, I am still extremely pleased with the team's value in interpersonal connections and in maintaining good physical and mental health. I come consistently and leave every week feeling more emotionally relaxed and eager to embark on my personal and professional goals. With a background in opera, I feel in tune every time we chant "om," reconnecting with my voice and my lungs. Thank you to all the teachers who make every class special. I can't wait to see what the future holds for the Yoga Roots at the new location. Namaste."
"I found The Yoga Roots years ago just looking for a healthy escape over a short winter break from school. Sadly that break had to end and I wasn't able to return to The Yoga Roots until recently. When I came back I was ready to invest myself fully in this practice. I was so happy to be able to come back to The Yoga Roots where they welcome everyone with open arms. It's always a pleasure to go to yoga because the second you walk in you can feel a sense of relief and the uplifting positive energy surrounding the room. I'm constantly trying to get my friends and family to come to The Yoga roots because I want them to be able to experience such a fun-loving environment with me.
Yoga is where I release the unnecessary and find what I need. Practicing has helped me shape the way I perceive life all around me in a positive way. Participating in the 30 day yoga challenge taught me that there's never a bad time for yoga. If you're sad, tired, happy, you name it yoga will make you feel a million times better.
Thank you Shannon for all your motivational "what if's." To all the teachers, you continue to inspire me. I look forward to continuing my yoga journey with The Yoga Roots by my side."
"TYR has been my spiritual home base for the last 3-4 years. I refer to it as "my sanctuary", of which I have only a handful on the planet! I am at home and at peace in any class I've taken at TYR. I never really look at who is teaching a class when I sign up because each teacher at TYR has a unique gift to offer. I love them all . Not only are they great teachers, they are wonderful humans. I leave every class much better than when I walk in.
I especially appreciate Shannon's wise stewardship and leadership of her studio, setting an upward-moving tone and empowering experience for all of us to enjoy at TYR.
My favorite event at the TYR was our Jan 14 at the MOAH! It was so much fun! But any hip day at yoga is a good day for me. In strengthening my hips, my lower back pain is next to gone. I'm learning how all things are connected.
I'm so looking forward to Sedona this summer! One of my sons is thinking of accompanying me, so I'm Extra stoked!"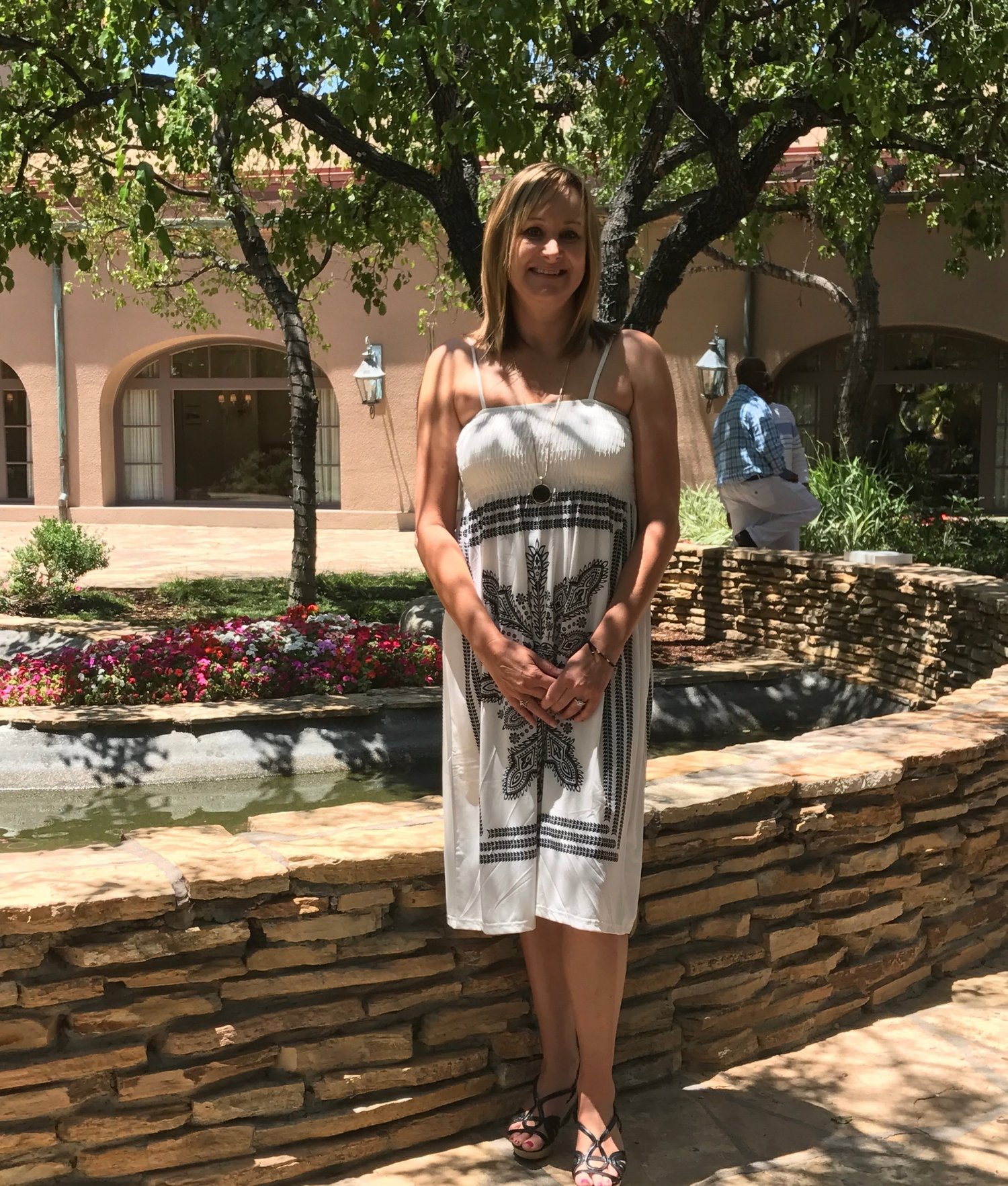 "I found Yoga Roots scrolling through social media one day. I had never been to a Yoga Studio before so I was a little nervous. I remember messaging the owner Shannon and asking if she thought I would be able to last the hour since I was so new and let's face it...not flexible. She assured me even beginners can do this. At the time, i was suffering from a lot of migraines and had heard Yoga was beneficial for that as well.
Well fast forward I have fallen in love with yoga and the studio. I rarely get migraines anymore. The calm relaxation and meditation yoga offers has helped with stress and anxiety. I always leave a class feeling 100 times better than when I walked in. I sleep better at night, I pause more, and I feel energized. I can not say enough about how it helps with stress. I am so in love with it, I have my 9 year old going to yoga just so she can learn it at a young age. I sure wish I knew about yoga and it's benefits earlier on.
Thanks to everyone I take classes with for always encouraging me and for making the Studio feel like a family. Namaste."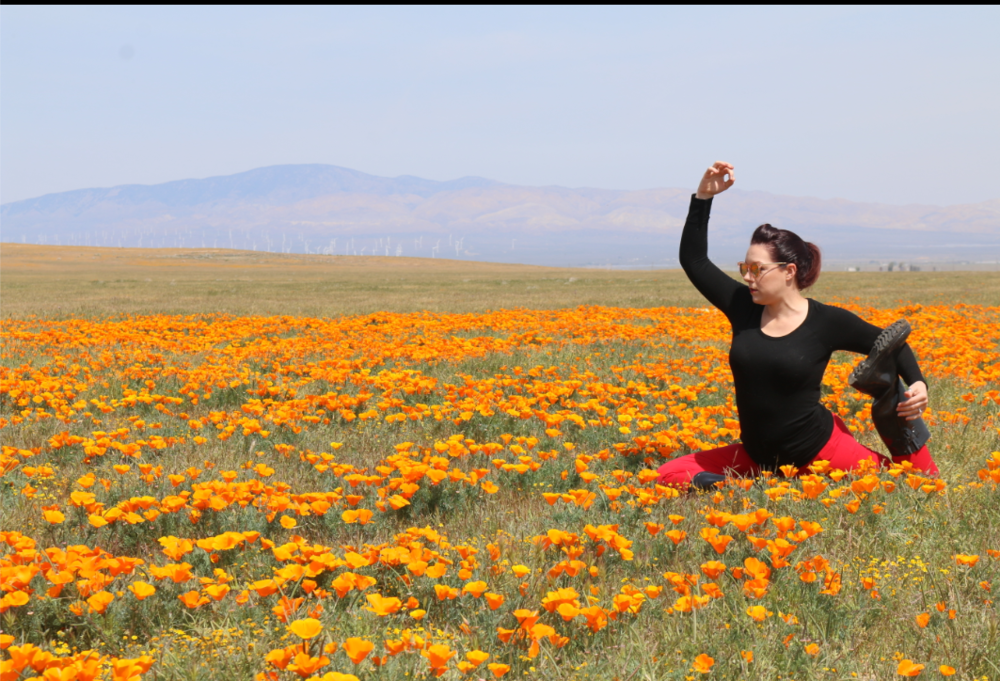 "I found TYR through a good friend who practiced there and after my first class I was a sweaty lump. But I was proud of my body for making it through, and I left feeling like a mini warrior.
I kept going back looking to chase that feeling, and I got it. Nearly 2 years later I feel stronger than ever. I'm more comfortable in my own body, and certainly more flexible.
Yoga helps to calm my mind, and relieve my back pain from work. I've gained a whole new appreciation for what my body can do, and better focus on my life. I look forward to where my future practice takes me. ..Maybe scorpion pose in a few years?"
"The Yoga Roots has changed my life in ways I never thought of. My friend had put on Facebook that she was doing a challenge at TYR and she asked her friends to join her, so I did!!! Wow!!! Life is so much better with yoga in it!! I feel so much better. I use to have feet and back problems. I no longer do. I can truly say that everyone there has inspired me, from the teachers to all the friends I have met at the studio. The studio is very warm and encouraging!!! I encourage bringing yoga into your life and The Yoga Roots is a perfect place."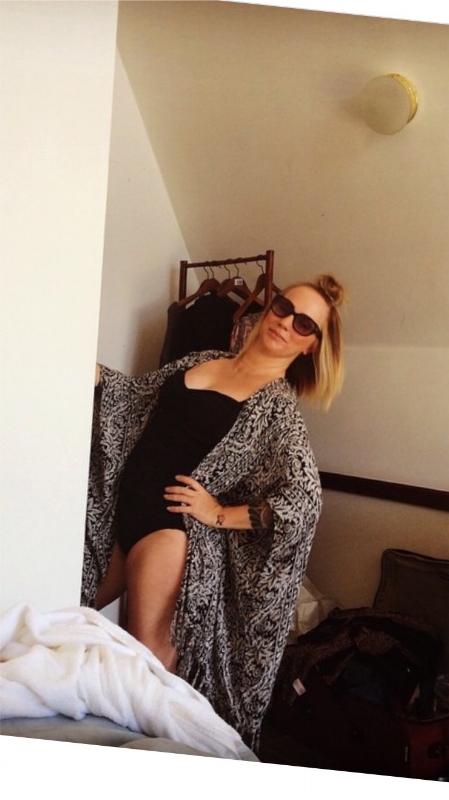 "Its probably a little overly dramatic to say that Yoga Roots helped maintain my sanity but it really has. I started going to Yoga Roots a little over three years ago, thanks to my friend Sarah's recommendation. I was by no means "great" at yoga but I was completely comfortable at Yoga Roots which allowed me to get better and reap all the benefits of yoga. We've all been to classes or gyms that make us more self conscious than confident. Which makes it really hard to continue and excel but that was not the way I felt at Yoga Roots. Yoga Roots didn't have that vibe. I love the diversity of all the classes. You really can be any age, any size, and any experience level. Every time I attend a class and the instructor asks if we have any requests, I never do because I'm just so grateful to have made it to class. It's the one place I shut my phone off, I'm not fulfilling anyone else's requests, and Shavasana is sometimes the only time I get to be still unless I'm asleep. Not to mention I feel so much better every time I attend a class, and don't seem to get the aches and pains from being out of alignment that I use to get. I know I sound like an infomercial but its all sincere and I couldn't be any more grateful to be a part of The Yoga Roots."
"With a big pleasant surprise and honor, I received a message from Shannon if I can be the student of the month.. Good thing she wasn't talking to me personally because I was dumbfounded, I was like, did I read it right? But thinking about it made me felt like hell yeah.. why not this is my opportunity to express my gratitude to each and everyone in the studio.
I've been going to the studio since November of 2015 after I was diagnosed with an autoimmune disease, I thought I should make huge life changes and so I looked up for exercises that I should do regularly and after all my research I felt like YOGA was the right choice. So I looked for places in town to do yoga and found The Yoga Roots. I spoke to Shannon over the phone before I came, her friendly and welcoming voice made my hesitations and fears go away. Then I made it to my first class.. first impression " this place is like a sanctuary.. a sweet little haven" and I've been going ever since. I don't think I'm good at it but my progress each day and how yoga makes me feel makes the difference for me. With Yoga I learned to feel grounded and use this in my daily life, breathe, cease and enjoy the moment. I learned to be patient and not to compete with myself and with others. The medications I took would've made me completely psychotic but thanks to The Yoga Roots, you guys do not know how much help you've given me and my family."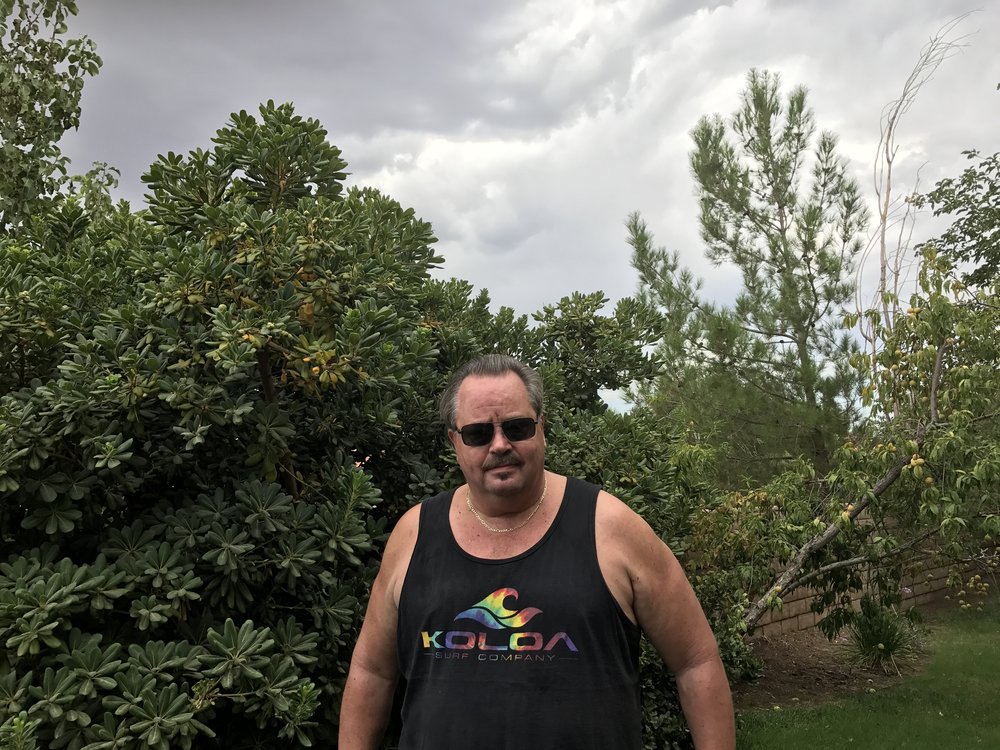 "I was introduced to the Yoga Roots last year late June 2016 by a great friend. As it had been years like 1989, when I first moved to Los Angeles that I had tried yoga. My friend had indicated that it would be challenging and all you needed to do was show up on your mat and try....Well I was blown away on how physically challenging Baptiste/Vinyasa yoga was. Shannon, was my first teacher experience at the studio and she was incredibly helpful.
As everyone knows, the first time and beyond is hard yet with all the teachers at the studio, understanding modifications and different ways to make it work for you was rewarding for me. As I became more familiar with everything, doing private lessons, getting a good mat, doing yoga with 60 people at the MOAH made it a lot easier to start understanding the breathing, meditation, and overall difference yoga made in my life. I travel quite a bit, and always Yelp or Google Vinyasa yoga, in as many cities as I have had the pleasure of doing yoga, the class and quality of the teachers at the Yoga Roots is certainly at the top of the list....As I have just finished my second 30 day challenge it again proved to me why yoga will be a big part of my life...thank you Shannon and everyone at the studio..... namaste"
"Yoga was introduced to me last June as a new tool for improving my poker game. I found yoga at a challenging time in my life and didn't exactly fall in love with it at first. I was determined to continue to revisit yoga because I knew there had to be something to it. I've always been a hyper and anxious individual, typically rushing from one sport, class, job or hobby to the next and hardly ever finding time for myself. So the idea of hanging upside down, dripping sweat and trying to touch my toes didn't exactly sound ideal. After seeing what yoga had done for my brother's overall quality of life, I knew I had to give it a real shot. So I delved into it doing Ashtanga flow with him in Vegas. Finally, finding some consistency in my yoga practice, over that next month I started to love doing yoga. Leaving Vegas I knew I wanted to make yoga my new discipline in life. Shortly after, I found The Yoga Roots. (Actually, the first time I went to the studio, I missed the class because I couldn't find the place!) Being a new guy going into a studio can be quite intimidating, but I quickly found everyone to be welcoming and willing to answer my questions or show me some new poses. To me, yoga is a time to discover the limits of my mind and body as well as unwind and reset after a long day. It is unlike anything I've ever done or will ever do. Everyday yoga challenges my mind and body. I'll never be able to fully explain the benefits of what yoga does for me, but I find comfort at The Yoga Roots and I'm glad I can practice here while being on, what I hope is, a life long journey for me."
"I found The Yoga Roots 2 years ago, shortly after moving to the AV. I had tried yoga before but it wasn't really my thing. After a few weeks of working from home in my new town, I realized I needed to start leaving the house and interacting with people before I went insane. So, I decided to give yoga another shot. It was pretty much love at first sight with TYR. After trying out my first week, I dove right in to the unlimited option without hesitation and started coming to the studio 4-5 days a week. I was ready to be challenged… and to sweat like crazy!
When I first started, I was in the middle of planning my wedding from across the country and I was adjusting to the reality that my life would forever be filled with unknowns and lots of moves that I would have little to no say in (yay military life!). Yoga really helped to keep me grounded as I approached this new phase of life. It also helped me look amazing in my wedding dress. ;)
I love being able to reflect and see how far I've come in these 2 years, both personally and in my yoga practice. I love that the back pain I've lived with for the last 5 years seems to disappear when I am practicing regularly. I love the sense of accomplishment I feel when I realize that one of those crazy movements & poses that Shannon and the rest of the TYR team asks you to try suddenly doesn't seem impossible. I love being pushed to "just try it", because our bodies are capable of more than we realize.
Thanks to the whole TYR community, teachers and students, for creating an awesome environment and for teaching me so much!"
"I am forever grateful to have yoga in my life. I was first introduced to yoga when I was 18 but have been practicing consistently for the last six years and I couldn't image my life without it. I have never been athletic so I turned to yoga for my exercise. I was going to a different yoga studio and was feeling frustrated and wanting more from my practice. Then, I met Shannon and she invited me to the good 'ol garage for my first REAL yoga class. I had that yoga high and I knew this was the studio for me! I've been hooked ever since. I love the way yoga not only helps me let go of all the stresses of life but keeps me more patience (especially with being a mom) and motivated to eat and live a healthier life overall. And I am stronger physically and mentally! What's not to love about that?
It's been amazing watching TYR grow into what it is. I have had so much fun participating in retreats, special classes and even YOD! Plus I've had the chance to meet some pretty amazing people and friends. Anyone that knows me knows my love for the studio and I can't help but tell everyone about it! I want others to experience all the goodness that I have from TYR.
Thank you Shannon for providing a fun and loving studio where we can truly be ourselves and grow as individuals and as a community. Love you all!"
"LIFE IS RAD! My husband and I own a 24 hour business & have 4 kids ages 11-19. I Live for Adventure; I fly, scuba dive, hike & love to travel the world. I believe that yoga grounds me & gives me the opportunity to slow down, be present & mindful. I've been attending classes for a year, was practicing for about4 years & was ready to progress. I changed my life several years ago & decided to abandon negativity for one of Gratitude. The studio is my Sanctuary where I have time for myself to be Grateful & immerse myself in my practice. I like that there are all types of people here with different levels of experience so one can feel comfortable no matter what level you practice. It is a place with no judgement where one can relax & find inner peace; a space to be yourself & let go of that which no longer serves you. I try to go with an open mind because everyday is different & I love challenging myself. Yoga is so much a part of my life that if a day goes by without it I feel like something is missing. I TREASURE my yoga, it is a GIFT! Thank you Quigley, NAMASTE"
"I am a potter and a yogi. When I throw pots, often times it is with drishti and ujjayi.
Thanks to Shannon. I have recently completed the Baptiste Institute's Level One Training in Sedona. I went with an open mind, hoping for a yoga retreat. It turned out to be the most physically challenging and mentally demanding week of my life. I lived it and loved it! The power of true north alignment can take you to almost any yoga pose. If you wish to grow, not just in yoga, this is for you.
My first touch of yoga was a kundalini yoga class back in college. 35 years later, I went to yoga at a local gym thinking of fitness. I have gone to about 30 yoga instructors in one year with the intent to find "the" yoga for me, and hot flow yoga at The Yoga Roots is it. Every 3 months, I travel to Taiwan for four weeks and primarily do Ashtanga at a yoga studio there.
I am physically and mentally stronger, and I feel lighter with the last 2 ½ years of yoga practice. The aches from my aging body are almost non-existent. The meditation keeps my mind more in tuned. Every one of my practices has taken me to a new place. Yoga is a never-ending journey. Keep doing the work my friends… be present and breathe!!"
"I didn't become athletic until I was almost 30. When I finally did, I became addicted to the endorphins. 5k's became 1/2 marathons, which became full marathons and when that wasn't enough of a challenge, I fell in love with obstacle course racing. Unfortunately, 2 years ago all of my racing, heavy lifting and even dance, came to a screeching halt. I had developed tendinitis and bursitis in my shoulder. 6 months of physical therapy and I still could barely buckle my seat belt without searing pain. I finally broke down and decided to give yoga another try. Thank goodness I found out about The Yoga Roots. All previous attempts at yoga were a disaster. Everything was uber woo-woo, tap into your inner peace; my monkey brain didn't like that. The classes at The Yoga Roots appealed to my competitive nature. Every class challenges me to go further, try harder and discover new barriers (physical and mental) to be broken. In a month, yoga had done more for my shoulder than 6 months of physical therapy. It seems like every day that I walk in the studio, each teacher seems to instinctively know what kind of workout I need. I will even admit that yes, the woo-woo shit has infiltrated my practice as well! The best and most important thing to me has been having The Yoga Roots as a safe haven. During my recent heartache, the teachers and fellow students made me feel comforted and gave me a safe place to express my grief. I can't thank everyone enough."
"Why me? Popped right out of my mouth when Shannon asked me to be Student of the Month for February. My mind was thinking "No Way" you are a very slow work in progress. So many other students would be a better fit for Student of the Month. Then it hit me like a smack in my face….Ego was rearing its ugly head sabotaging a moment I truly appreciated. Gratitude jumped in to take the wheel and here I am writing my bio. Thank you Shannon for this opportunity to share my Yoga journey.
My relationship with Yoga began around 2011 while stationed in New Jersey at McGuire AFB. I dabbled with a few classes here and there prior to that time but nothing too serious. Working at an Air Force Medical Clinic, one of the benefits is the use of the facility. I remember getting to work at 6:00AM so I could use our Physical Therapy clinic's equipment to workout. After my workout, I was walking to my office and noticed a few doors down a class going on with dim lighting, the smell of incense and relaxing music. I was that person with both hands around the side of my head and my forehead stuck against the glass. I wanted to know, what was I missing. I noticed one of our Physicians, Captain Stewart was leading a yoga class and I thought we need to talk. Captain Stewart was a little too formal for Yoga so from then on it was Kianna. Kianna introduced me to Yoga, not the exercise, but an amazing feeling of overall goodness. I had a love/hate relationship with exercise but a love/love relationship with Yoga from that day forward. As with all military, Kianna moved to her next duty station leaving me to search for that amazing feeling of goodness somewhere else. Unfortunately, nothing really compared but, I hung in there venturing off to different Yoga studios trying to find a fit. I had some set backs with orthopedic injuries/surgeries and it seems Yoga was slipping further away from me. I went through therapy, rehabilitation and began regular exercise again. I was really searching for that "Yoga High" to no avail.
My husband eventually received orders to a new duty station….Edwards AFB here we come!Prior to leaving NJ, I started getting overwhelmed with all the change coming my way. My daughter off to college (empty nest,) where was I going to work, being away from friends\family and all the anxiety that goes along with moving. I felt as though I was losing myself, my purpose. I was quickly approaching the next chapter in my life with lots of resistance and internalizing all of it. The build up of all the baggage was becoming physically painful. I needed a release. I found a part-time job and my beautiful co-workers talked about this gem called the The Yoga Roots. (side note: Every time I think about this place, I smile.) I remember walking into the studio with a deep inhale and when I exhaled, I mentally dropped all of my baggage right at the door like here fix this…lol. I think my expectations where pretty high because I was at the end of my rope and needed this studio to work. After my first class with Shannon, I went to my car, took in everything that just happened and thought I hope I never come off this Yoga High. What Shannon quickly taught me was "Do the work!" You have to do the work. These words rattle in my head quite a bit when I think of my journey with yoga. It motivated me to do the 40 Day Challenge. During the challenge, I realized my baggage was filled with some pretty heavy rocks. I dropped the excuses, committed to doing the work and dammit shift happened. So basically, Shannon grabbed all my baggage I left at her door gave it back to me and said "do the work." I have never felt better.
I need yoga. There is no other way to describe it. It is like my daily dose of medicine. My one a day vitamin. It is beyond physical. I am so thankful and forever indebted to Shannon and her dream team for giving me the tools, support, motivation and guidance to overcome what life throws at me. I appreciate you all. The Universe is pretty spectacular always aligning you right where and with who you need to be. Thank you The Yoga Roots…..you are the shit!"
"When I was first presented with the honor of being student of the month, I felt an overwhelming sense of gratitude and excitement. Of course with the positive emotions, I also had feelings of surprise and doubt. Really!? Am I ready!? I'm still such a work in progress!
I started at the studio in 2014, after relocating from Atlanta, Georgia for my now husband's military orders. Handling stressors of life, wedding planning, and life of a night shift nurse, I was searching for a relief. New to the area and new to yoga, I truly had no idea what to expect the moment I stepped through TYR's door. I still remember my initial reaction after my first class at the studio. Shannon was my teacher, and I was quite skeptical of the whole idea of yoga. What was with this breathing thing? Would I be able to balance? I had only previously been to yoga classes at different gyms, never in a studio setting, and always felt disappointed afterwards. Little did I know, at TYR, I was in for a true ass kicking! After the first class, drenched in sweat and feeling cleansed….I remember thinking, I get it! The feeling of being wrung out from daily stressors; the overwhelming sense of stillness in this crazy thing called life; the grounding I felt as my bare feet planted onto my mat. Finally….I got it! I was immediately hooked.
I started coming to the studio when I could, and then I started to feel a craving and a difference in how my body felt if I went too many days without a class. Yoga then became a part of my regular routine. I began to look forward to mat time. Whether it was a sweaty class, workshop, a challenge, or a relaxing restorative session, I always left feeling satisfied and happy I made it to class.
"I really regret going to yoga today….said no one ever!"
I have learned that yoga is not only about the physical changes, but the changes that endure emotionally and psychologically. It has become, for me, a different way of life, and I have begun to learn ways to interrupt my default drift. TYR has not only introduced me to the yogi life, but has also brought the many words and lessons of Baron Baptiste to my attention. It was the 40-day challenge I participated in that made many of Baptiste's lessons concrete in my daily lifestyle. Whole-heartedly, TYR and the foundations I have been taught to carry from my mat into life, have helped me overcome both small and large obstacles, including the recent loss of my father. During a very tough chapter in life, I have found putting my feet on my mat continues to ground me, helping me step in the right direction, and with time I will continue to heal.
"I've learned that it is only when we are willing to give up the fragile hold we have on our illusions and come apart that we can begin to see the truth, surrender, and become anew." - Baron Baptiste
It has been exactly what I thought. I am a constant work in progress…but for the first time, I am okay with that. Yoga has taught me to embrace the imperfections, to try not to over think, and to ultimately just let it be. Again with emphasis on my previous statement and with a light chuckle, this IS a work in progress. I have learned that it is not always about holding the pose perfectly, but being within the moment that makes us whole. I will forever treasure the journey I have had while at TYR. The friends I have made, the strength both physically and emotionally I have gained, and the awareness I have developed about myself. Ultimately, all of these have allowed me to peel back the layers, one by one, bit by bit.
I am thankful for the instructors of TYR constantly pushing us out of our comfort zones, the sense of no-judgment practice and acceptance from my fellow yogis, and even the class laughter as we feel the burn for what feels like eternity for Shannon's common "one more breath." As I prepare for another move with my husband, I know I will venture on in my yoga practice, taking each of these lessons along with me. Advice for my fellow yogis….in true TYR style…get that SH*T out!
My life's adventures and travels may take me away in distance, but I will forever hold TYR studio close to my heart. For this, I am forever grateful. Namaste."
"When I first started yoga, I couldn't believe how incredibly difficult it was for me - it was mostly my fear of not being "successful." Everyone seemed to be so focused, and in tune with their bodies. Almost immediately I wanted to quit - this was over ten years ago. I am glad I stayed committed to the practice - I think I have grown into a better "YOGI"...LOL! There are so many benefits to practicing - being able to contort your body in these weird angles, clearing your mind, and of course meeting up with some cool people.
I moved to the AV in the 2015, and of course, I needed a place to continue my practice. After searching, I stumbled upon TYR. I have an infatuation with reading personal bios. After reading Branden's story, I was intrigued to know more about him and TYR. His journey really seemed to speak to me - his past and present. After the first class, I knew I was hooked. The more I came to the studio, the more I was exposed to some great instructors: Shannon, Josie, and Jasmine in particular. It was during the 40 day challenge, when I was able to do "Wheel Pose" when I realized just how far I'd come. The instructors have helped me become one of the yogis I'd seen from 10 years prior - focused and in tune with their bodies. Often on the mat, when the sweat is both glistening and dripping, I'll catch a glimpse of my bulging tricep, and think "your arms are really taking shape." No matter which session, I hear different teachers - Jasmine acknowledging my use of blocks during a pose, Branden telling me to "oooopen your chest wider…", Shannon saying "Drishti...Drishti", and Josie making sure that my shoulders are protected before I flow through my Vinyasa. I can't say enough about this place. Even though I know the instructors are going to "beat me up," I can say with surety that it comes from a place of love. I feel so honored to be "TYR December Student of the Month."
"My kick ass thank you for Student of the Month (yes I secretly hoped for this...haha) I started yoga after taking almost a full year off from any sports activity due to ACL surgery. I was looking to build the stabilizer muscles back up in the knee for my jiu-jitsu practice. It worked and I ended up gaining so much more. In Jiu-jitsu you're pushed past your normal levels of operation thru external resistance. In Yoga you have to be able to succumb to the pose and operate by battling internal resistance. I've really learned to love the Yin and Yang of those forces. I (oddly enough like most of the yogis I've met) have a racing mind that is so hard to shut off. Somehow through awesome instruction and following my breath I leave every class emptied of stress(for just that little bit) and refreshed with focus. The awesome instructors take me to multiple "oh shit" moments and at times have me cursing their names; but I couldn't be more thankful for finding The Yoga Roots and calling it a home. Thank you Shannon, Jasmine, Branden, Sara and Josie. I may not be the yoga prodigy I had expected but I definitely have a new "black belt" to try for."
"When I was diagnosed with Breast Cancer 7 years ago, I knew I was in for a battle that I would fight to win. I drew upon every ounce of strength that I had at the time so that I could do what was necessary to beat it with as much grace as possible. After all, I had three children who still needed me and I wasn't ready to give up. After many surgeries and chemotherapy, and everything that goes along with all of that, I was a survivor. I felt great, was so happy to be back to work, out of the doctor's offices and off my couch, and living life with energy. However, a few years later, I noticed that I was spiraling out of control where my health was concerned. I was gaining weight, losing energy, and was disappointed in myself. About three years ago, I emailed Shannon, to inquire about the "possibility" of attending yoga classes. She, of course, got back to me right away. I filed that email somewhere, and never went to one class.
One year ago this month, I gave myself a pep talk. "You've fought so hard to beat cancer, and now you're letting everything else get away from you. You're smarter and stronger than this. Do something that makes you happy. Try something new. Get healthy". Although I had become more focused on eating healthier many months before that, there was just something missing. Exercise was a four-letter word…I was extremely resistant to prioritizing what I really needed. I decided, again, to look at "that yoga thing". Feeling determined, I immediately got on the website, located the schedule, and was at my first class the next Saturday. I have never turned back.
That first class was not what I expected. I actually broke a sweat, used muscles I didn't even know needed to be used, and stretched miles worth of ligaments. I felt alive…and I loved it. What a concept…love what you do. I continued to go to classes pretty regularly and found myself attending additional workshops and signing up for the 30-day challenge. Through my yoga practice and The Yoga Roots, I have found a deeper part of myself. This is a community that I love being a part of. Most often, I think before I react. This, of course, is still a work in progress but I'm trying! I'm leaner, stronger, and mentally engaged in more of my life. I find myself talking about yoga to everyone. Anyone who knows me now knows that it is a very big part of my life. I have made time for this amazing practice and have made it a priority in my life. My priorities are finally in the right place.
I am so thankful for Shannon, Branden, and Jasmine, for opening up their hearts and their yoga home to me from the minute I stepped in the studio. I immediately knew that I was in the right place and that these amazing people would mentor and guide me through the transition to improved physical and emotional health, and ultimately personal growth. Over the past year, I have also been graced by the guidance of Sara, Rachel, and Josie, all of whom have contributed to my yoga practice and I am thankful for them as well. Thank you to my new yogi friends. You inspire me every day and push me in my practice.Thank you for being present in my life. I am not sure what I would do without all of you and that quaint, hot, steamy, sweaty studio I now call my home away from home.
We give so much of ourselves to others in our homes, our jobs, and in the community, and I am no different. It was time for me to give to myself, so that I could truly be present not only in my own life, but in the lives of others. Yoga is a gift I have given myself…one of the best gifts ever. Happy 1-year Yoga Anniversary to me!"
"I have a Facebook post on December 29, 2014 that says, "First actual yoga class in the bag. I think I may like this people thing. Maybe?" That was my first class with Shannon. The first class that would kick my ass and have me sore for a few days, but I came back. I came back and also booked my first workshop for "Yoga by Sunset at the MOAH" too. I find it a bit funny that the January 2015 workshop was titled, "New Intentions", because even though I didn't set it as one, my conscious knew that this darling studio on the second floor on the corner of Lancaster BLVD would be not only my intention, but my salvation. A place where I not only found a community, but it found me.
I have this saying, I am not a people person. I don't do social. And that's true. I'm a classic introvert, preferring the solitude of my own company or that of my immediate family, dogs and books over strangers. Yet, the more I walked through that barn door of the studio to lay down my mat and be present, the more I took baby steps off my mat to talk to the strangers in class (and to my teachers) the more pieces of my introvert Kevlar stripped away. I'm not saying I'm this huge extrovert now by any means, but the girl who walked in with her head down, never saying a word is not the same girl who now walks into class laughing, smiling and sharing while being one with my fellow yogi's. Even if it's for only an hour at a time.
Yoga to me is not just physical though it's undeniable what it has done for my body in terms of strength, endurance and injury prevention with my running. Yoga gives me piece of mind that gives me peace. Yoga is meditation and sweat combined to provide the best therapy while on the mat and off. I know that practicing yoga with The Yoga Roots and absorbing all that is taught through my teachers has allowed me to overcome many obstacles faced since I started practicing on a regular basis. I make a joke that yoga is my therapy… but honestly, it is.
From my first class with The Yoga Roots, I have not only broke through barriers with my practice, but I have broken through barriers within my character. I've gone so far out of my comfort zone to find a new me, if I didn't see the same red hair and pale skin in the mirror, I wouldn't be able to recognize myself.
Thank you, Shannon for opening your doors and your heart to me in so many ways. You have taught me what true community is and what it means to be humble, giving, strong and accepting. I don't think there are enough words to thank you for what you have done for me. My gratitude and love is yours.
Thank you, Branden for always pushing me when I didn't think I could go any farther or breathe deeper. For understanding my fears and allowing me to see through them to what is possible. For hanging around to hear the new parts of me I keep finding, the things I have let go of and to teach me how to finally lock the bathroom door. You rock, sir.
Thank you to the new teachers I can't wait to practice more with and thank you to my Yoga Roots Community for accepting the odd and quiet redhead on the bright yellow mat as one of your own. Namaste."
"Yoga has been my Everest. As a person who is built like a plank of wood I never gave yoga a real chance. Classes would always end in me feeling frustrated that I seemed to always be the person who couldn't touch their toes or bend themselves in to impressive pretzel like poses. But then I found The Yoga Roots. Not only have I fallen in love with yoga but I have also been welcomed in to a community which has helped me feel at home here in California. They have converted me from a gym bunny who barely stretched after workouts to a yoga addict. It has made me learn to appreciate what my body can do instead of focusing on what it can't. Developing a bodily awareness that I never thought possible. I have been practicing for over a year now, my body and mind definitely thank me for it. Mentally yoga has brought me to a really happy place in my life, helping me focus, deal with stress and sharpen my concentration levels. Yoga has gone from an activity I got in to purely for fitness benefits to a subject I enjoy researching and continually learning about. I am now interested in all aspects of yoga and am excited to continue on my yoga journey and see where it takes me. The Yoga Roots is my sanctuary, I can't imagine what I am going to do when I move back to the UK and don't have my desert oasis to retreat to. Thank you everybody at The Yoga Roots for your patience, knowledge, friendship and helping me finally touch my toes!"
"Yoga has brought more to my life then I could've ever imagined. First and foremost it has ignited a passion inside of me. I have something I can come to everyday no matter where I'm at mentally, physically, or emotionally. It lets me put everything aside and just be. "Just being" has never been something easy for me to do, but yoga not only just lets me "be" it lets me pursue a better me. It gives me a chance every day to step aside, look within, and really gain some perspective. Telling myself to dig deeper in my warriors, finding a gazing point, and letting everything else just fade in the back has been huge for me. The daily mental push and emotional surrender to each pose has in turn helped me take things in stride throughout my daily life. My patience, my reactions, and my overall outlook has shifted due to my practice. Though I know there is so much more to be done, I know every time I step up to my mat I am another step closer. Now The Yoga Roots… I can't even begin to explain how grateful and lucky I feel to have become apart of this community. I joined December of 2015 and have been nothing short of obsessed since. At the time I joined some major changes were happening in my life and this beautiful tiny studio gave me a place of peace and comfort for an hour everyday, and continues to do so. Shannon has shown me true genuine kindness and acceptance as she does for everyone who comes to the studio and I am so thankful for the friendship I have developed with her and everyone at The Yoga Roots. Every teacher bleeds passion for yoga and you can feel it. You can just feel how strong the tie is between everyone and why they show up to their mat. I can go on forever but I suppose I'll just end with my gratitude for Shannon, Branden, Jasmine, Sara, Rachel, and Rochelle. To see where yoga has gotten me physically, mentally, and spiritually over the past 7 months has been mind blowing. To see where it will take me through life is thrilling. I'm honored to be student of the month and thank you for letting me come as I am."
"When Shannon told me a couple weeks ago that I will be "student of the month" I only said "REALLY?", a big surprise to me and I felt very honored because I still belong to this group of people.. I shake like jelly, my balance does not work at 100% and I have poor hearing in my left ear…!
But when came to TYR studio for the first time in April 2015- I only had memories from an old practice when I was 15 years old. Last year at32, I decided to work on me, because anxiety, depression and stress made me very sick. One day I woke up wishing a change, I remember that I wrote to Shannon and she was very kind and practical and said "join us, you're ready now!", so I started that April and began a more conscious wayof life and my yoga practice. One class at a time, then two.. NOW three or more times a week I come! And I come as much as my time allows me to. But I also use the podcast from their web site at home or at my office!
Yoga is teaching me how to breath again. How to connect with my inner peace and bring it back. How to put my broken pieces in harmony, I am learning so much. To listen my body. Moving from a worrier to a WARRIOR! Enjoying every practice, sweating, creating space, breathing. Yoga is changing me, the way I see my world, how to control my reactions, the flexibility is not only in my body; I noticed it in my mind as well. I love the classes even when I ended up bruised with a little pain in my muscles that I did not even know existed. LOL
I totally love that addictive feeling of calm, power, serenity, inspiration, joy, wellness and peace at the end of each practice.
From day one Shannon, Branden, Jasmine and all the crew have been very kind and patient. Yoga is my best therapy. It is a gift of self love that I give to myself. Thanks to THE YOGA ROOTS, for allow me to be apart of this life journey experience and for letting me explore into myself through this revitalizing yoga practice!
Love and Infinite gratitude. Namaste."
"It has been mentioned to me that I may be addicted to yoga. That is probably true to some extent. I do practice at the Yoga Roots on average of 5-6 days/week and if anyone asks what I'm doing on the weekend, I will always tell them, "yoga". I even sold my house in Quartz Hill and moved to be closer to the studio. So… My name is Michele and I'm an addict. LOL
I've been practicing at the Yoga Roots for a little over 2 years. My non-yogi friends have commented that it "must be relaxing". I just giggle and say, "I do sleep well, but it isn't because it is relaxing, it's because it kicks my butt!". I'm a bit competitive and like to have someone push me, whether it be a fellow classmate taking a pose deeper or the instructor suggesting a modification to take my practice to the next level. Yes, I know yoga isn't a competition with anyone else or even with myself, but I love the challenge.
It isn't just the great workout that keeps me coming back. This place just feels like home. It's the people who make it feel welcoming. I've watched several of the instructors really come into their own and find their rhythm. I also appreciate every one of my classmates and enjoy learning who they are celebrating their accomplishments. We've traveled together and we've been reminded of the importance of gratitude in or lives. The Yoga Roots is my "Cheers" just without the beer (well…sometimes there is beer ;-) "
"When Shannon asked me to be student of the month my first response was, "Are you sure?" I am beyond honored and a little nervous to be chosen. A little back story on myself and yoga – I was asked to come to my first class 6 months ago by my little sister, a converted yoga fanatic and former student of the month. I honestly didn't take the idea of yoga seriously until class began and proceeded to kick my skeptical ass. I poured sweat for an hour and then was introduced to savasana, where you give yourself credit for what you did and leave behind what you didn't do. From that point, I was left in awe of the most amazing men and woman that could do things beyond my imagination with their body. I learned that even the most fit and healthy people can be self-conscious, yet at the Yoga Roots we are all accepted. When I took my first class I weighed 320lbs and as of today weight in at 266lbs , I'm a man that's not typically chosen to be an example of physical fitness and determination, but here I have been treated with love and respect for showing up and leaving everything I am on the mat. Yoga isn't about being better than the person next to you: it's about being better than the person you were the day before. And an amazing thing happens; you find a little peace and a lot of acceptance in yourself.
I have a slight tendency to say whatever I'm thinking in class and one of my favorite moments is asking Shannon," am I supposed to HATE this pose?" Her sweet yet frustrating response with a big smile is, "Yes, Carl, you're supposed to hate it. It means you're doing it right." I have found a community in The Yoga Roots that accepts in themselves the ability to laugh and achieve together."
"I have practiced yoga intermittently over the last 36 years, but most devotedly in the last four after being diagnosed with metastatic cancer. Shannon and crew have been very supportive, loving and kind during this most challenging time of my life. Yoga has helped me develop roots, choose peace and contentment and to live in "today" without worrying too much about tomorrow. As my body has changed with cancer and treatment, so has my yoga practice. To be in a warm place that encourages me to listen to my body, accept where it is and love it without judgment has contributed greatly to my healing journey. I'm here today. Life is GOOD. Thanks, Shannon!"
"I'm Student of the Month. Not going to lie, when I found out that Shannon had a "Student of the Month", I wanted to be chosen. During class I would be thinking, "Oh, Shannon must be watching how hard I'm trying". Not considering everyone else giving the same effort. When the instructor gives a "very nice"; I'm thinking, "Yep, that's for me!" The reality might be a little different.
The Yoga Roots instructors have taken me to my edge and sometimes beyond it. Enlightening each other is something truly tangible in class. A special thanks to all the instructors; thanks for conveying you passions on us. Through these months I've slowly been able to open my body up and "create space". To maintain and keep those gains is just as essential and challenging. As Shannon, our prodigious yoga guru, once said, "You have to practice at least three days a week, or you're F*@!ed". Thanks Yoga Roots."
"I started going to The Yoga Roots in August of 2013. From the first class I was hooked! The muscles strength I gain countered with the mental serenity I found is like no other. I knew that my practice helped me relax and find peace. I didn't realize to the extent until I was talking with a colleague and mentioned my practice his response was 'oh thats why you're so calm'. Best compliment I could ever receive! Yoga has provided me an inlet for peace and relaxation combined with a way to strengthen my body. The Yoga Roots helped me find a community of great people who I enjoy seeing and meeting up with outside of class. Whether its a meal, drinks or a hike I have found more than just yoga but family!"
"Yoga came into my life at a period of many different transitions. I was leaving college without finishing my degree, coming home without a job or a plan for my future, and handling a devastating breakup that left me feeling lost. One day I made the choice to try something new to feel better about moving back home and to maybe meet a group of friends that could help me during this transition. I remember the first day I tried yoga at the studio, we practiced crow pose, for my very first class trying this pose I didn't feel defeated but rather so much support from Shannon that this is a process and that I would one day be able to do this pose no problem. That day finally came a few months later and the feeling of accomplishment became an addiction that blossomed into a religion in the sense that this studio has become a place to release stress and help turn my brain off to come back to my intentions and focus on the overall sense of what true happiness is all about. During these transitions I lost a great deal of confidence in myself, and while this is still something I work on every day, yoga helps remind me that everything in life is a journey, to not be so hard on myself for the decisions I make, and most importantly to let go of the things that no longer serve me in a positive way. Change has never been a strong suite of mine to handle but with The Yoga Roots I now know I have a place of acceptance, friendship, and most importantly a place to let go. Shannon has taught me so much about the power of changing our thoughts to change our situation and while this is definitely always going to be a work in progress I am so thankful for that lesson and the strength it gives me to continue on despite any setbacks that come my way. Also so grateful for the family of yogi friends I have made in this process of learning as I enjoy the many smiles I see every day. My yoga practice has not only transformed my body but my mind as well in helping me identify both the dark and light I have within myself learning to love the process of accepting both parts equally. I have learned so many things about myself I never knew were there and developed an understanding of who I am and what I need to work on in life to really become the person I envision myself being. I am so excited and grateful to be a part of this yoga family and look forward to all the awesome things I know will come from the continued experience I will have at The Yoga Roots. Namaste"
"Yoga has changed my life in the most positive way possible. It has taught me patience, acceptance, and how to let go and be in the now. I'm the type of person that has struggled with turning off my mind , yoga has made it possible for me to finally do that.
The Yoga Roots, especially Shannon ,has and always will have a special place in my heart . When I first started going to The Yoga Roots, it was all new to me and I fell in love with her studio! The Yoga Roots always has such a great vibe and it's become my sanctuary to relieve everyday stress and find my inner peace. The Yoga Roots has helped me improve both mentally and physically and has become vital to my everyday life.
Through out the years I've had the opportunity of not only attending classes but also being able to participate in the yoga retreats. These retreats have shed light on certain aspects of my life and have allowed me to step out of my comfort zone and grow as an individual . I am beyond grateful for all lessons I have learned and the friendships I have gained along the way. I know through The Yoga Roots I will always have a home and a place to practice yoga and grow as an individual."
"I'm a wife and a mama of three and love to hang out with my family. I've been a trail runner forever, but I also mountain bike, open water swim and spend lots of time at the beach. Basically anything outdoors makes me happy.
I started doing yoga just to become more flexible, but to my surprise, after just a few classes I found myself totally hooked!
For me the practice of yoga is not only challenging and fun, it's also very beautiful , mindful and empowering. It has the power to change a person on the inside and out.
The Yoga Roots has helped me so much as a newbie yogi. Shannon, Brandon and Jasmine are super knowledgable and patient, they really tune in to each student and challenge them at whatever level they're at. Shannon has done an amazing job of creating an awesome Yoga studio.
I honestly could not have asked for a better environment to learn, grow and practice the beautiful art of Yoga."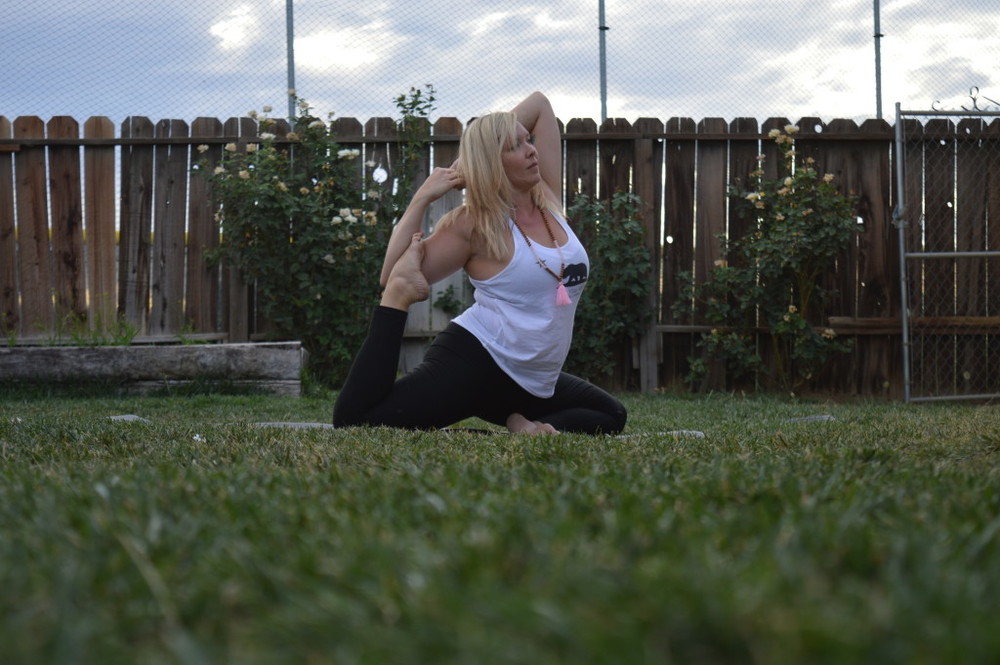 "I have been going to The Yoga Roots since she was in The Garage!! I started doing yoga to stay flexible and found out that it is so much more than just stretching and strengthening the body but, the mind as well. The Yoga Roots was the first real yoga studio that I started practicing at. I had done yoga videos and taken yoga at the gym, and it was cool but, one day my Mom sent me a link to Shannon's website and said, "Hey have you heard of this place? We should go!" I called her and actually met her on her front porch to book our first class. Right then I knew this place was a gem and was so excited to go for the first time. I was nervous because I had never been to a yoga studio before, but Shannon and all of the other fellow yogis made us feel so welcome and loved. I just remember being all sweaty and shaky at the end of that class in Savasana (final resting pose) and in that instant I fell in love with yoga! I just wanted to tell everyone about it, I think everyone needs some yoga in their life. Lol! My mom and I have been going ever since.
The Yoga Roots has changed my life in a way I never thought possible. Not only did Shannon introduce me to yoga, but a whole new way of thinking and way of life. Yoga to me is what I imagine heaven to be like, when I am practicing I feel no pain (well I guess I feel good pain lol) but I feel like I am free, and anything is possible. And the more I practice the more I am able to take that into my daily life. I am so thankful to be able to move my body, mind and breath in all the awesome ways we do at The Yoga Roots with so many other strong, beautiful yogis. Shannon has become more than a yoga teacher to me, but a friend and I know that is true to many. Thank you Shannon, Brandon and Jasmine for helping me on my journey to reaching my greatest good in life and showing me how to raise my vibration! So much love for The Yoga Roots!!!"
"I started doing yoga in 2009 after I retired. My chiropractor and masseuse both thought yoga would be good for my hands, neck, and lower back and they were right on. The first five to six months I was in some pain but then all the posing and stretching align my body and slowly most of the pain went away.
The Yoga Roots is one of the best studios where I've had the pleasure to practice the asanas. The teachers are knowledgeable, patient and know how to push you to the point where you ask yourself why in the hell am I doing this. I enjoy practicing with other students, they are very friendly and seem like family. All of this happens because of the Yoga Roots Staff. PS, I wish someone would learn how to turn the air conditioner on."
"I took a class at The Yoga Roots to increase my nonexistent flexibility, and after the first class I was addicted. I felt like I had been using my body wrong my whole life. I thought I was in decent shape, but I was sore in muscles I didn't know existed. Yoga has helped in every aspect of my life, both physically and mentally. Now I am much more mindful of how my body and mind connect. Shannon, Branden, and Jasmine have been so patient to answer any question I have, and I have a lot! I learn something about yoga and myself with every class. Yoga has taken over my thoughts and I apologize to everyone because it always comes up in conversation. I feel anyone and everyone can benefit from the effects of yoga. I can not thank The Yoga Roots enough, it has been my oasis in the desert."
"I've always felt an unexplainable draw towards yoga, but I was overweight and about as flexible as a rock, so I let my fears hold me back for years until a friend gave me the push I needed to sign up for a class. Even after signing up, I was still scared. I remember calling Shannon beforehand to make sure my weight and inflexibility wouldn't be an issue. She was so kind and reassuring, reminding me yoga is for everyone, that there are always modifications.
That was almost two years ago, and I truly feel like an entirely different person these days. I've lost 100 pounds and slowly gained flexibility along with the confidence to be comfortable in my own skin. Yoga has taught me how to connect with myself, helping me to overcome a lifetime of struggling with anxiety and depression. I'm so grateful for this journey!"